The AL 101 is a great value charger for the AK 10, 20 and 30 batteries that are used in the AK and AP Cordless Systems.
It features an LED indicator to let you know whether the battery is charging or not, and can be easily mounted to the wall for easy access to to free up space on your worktops. It also have passive cooling technology to prevent the battery from over-heating.
Features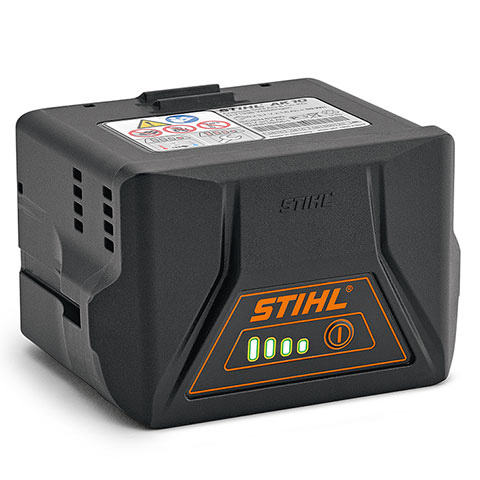 LED charge level indicator
There are four LEDs on the battery to indicate the charge level of the battery. Simply press the button to see how much battery life is left.
Passive cooling technology
The passive cooling on the charger prevents the battery from over-heating whilst charging.
FAQs
Q
What batteries can I charge using this charger?
You can charge all of the batteries used in the AK and AP Cordless System (the AK 10, AK 20 and AK 30).
Q
How long does it take to charge a battery?
The charging time depends on which battery you are charging - it takes 80 minutes to fully charge an AK 10, 150 minutes to fully charge an AK 20 and 205 minutes to fully charge an AK 30.
Tips
#1
Looking after your charger
Don't use a damp or wet battery in your tools and avoid using them in extreme temperatures (very hot or very cold). To find out more about looking after your battery, read our blog post.
#2
Storing your charger
Store your charger in a clean, dry place, out of the reach of children.
Technical Specifications
| | |
| --- | --- |
| Weight kg | 0.7 |
| AK 10 Charge time (min) | 80 |
| AK 20 Charge time (min) | 150 |
| AK 30 Charge time (min) | 205 |
| Charging current A | 1.6 |
| Power output kW | 0.1 |
1) Charge time in minutes to 100% capacity
1927
Andreas Stihl founds an engineering office in Stuttgart and develops his own chainsaw.
1928
STIHL becomes a brand. The name represents the ceaseless quest of the engineer and company founder Andreas Stihl to ease the heavy labour of forestry work with his inventions.
1930
STIHL presents his portable petrol-powered chainsaw at the Leipzig trade fair – it is well received and orders flow in from across Europe.