The RE 98 has a durable and quiet induction motor, so you can get on with the job in hand quietly, quickly and efficiently. Whether you are using the fan jet nozzle to clean larger areas, or using the rotary nozzle for concentrated cleaning, you'll be able to reach every little corner with the 6-metre long high-pressure mesh hose. The RE 98 also comes with a detergent spray set, which can be attached to the spray lance, so that you can use detergent on those areas of ingrained dirt.
All STIHL Pressure Cleaners come with a 3 year domestic warranty.
Features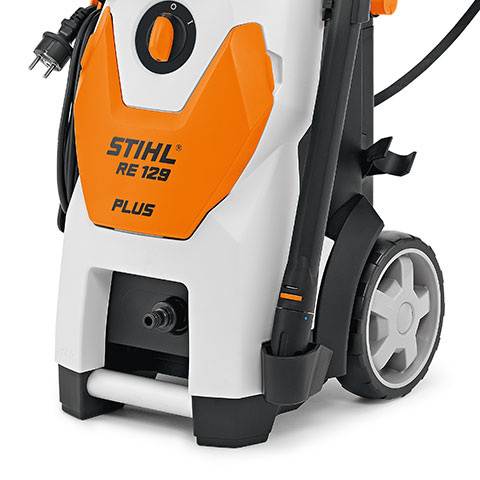 Aluminum pump head
The high pressure pump on the RE 98 is also extremely durable, as it is made of aluminium with stainless steel pistons to make it extremely resilient.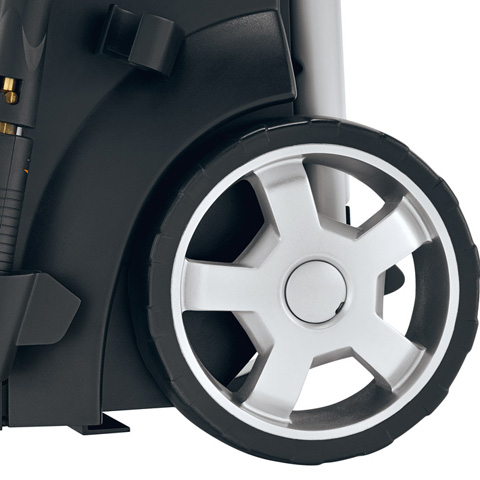 Integrated chassis
The integrated chassis on the RE 98 means that it can be effortlessly wheeled into tight spaces or moved over long distances.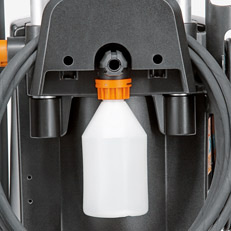 Accessory storage
Convenient storage of accessories (including optional accessories, e.g. rotating wash brush), directly on the device. So, when you need it, everything is right at your fingertips and you need less time to set up.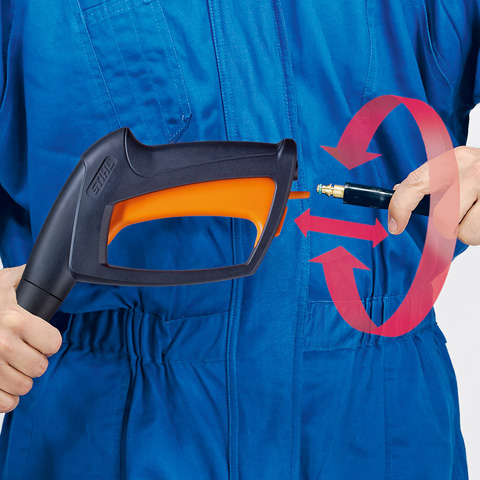 Anti-drill and quick release coupling
The anti-drill and quick release coupling on the RE 88 prevents the hose from getting tangled so that you can use its full length.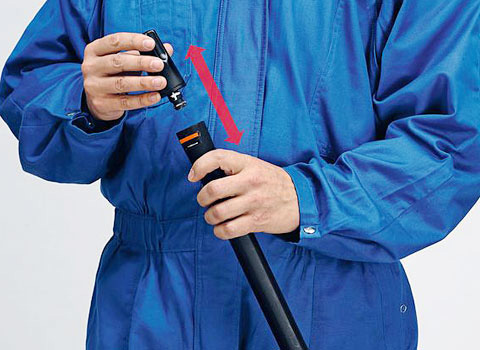 Plug-in coupling
The RE 98 has a plug-in coupling on the nozzle system so you can change the nozzle simply and quickly.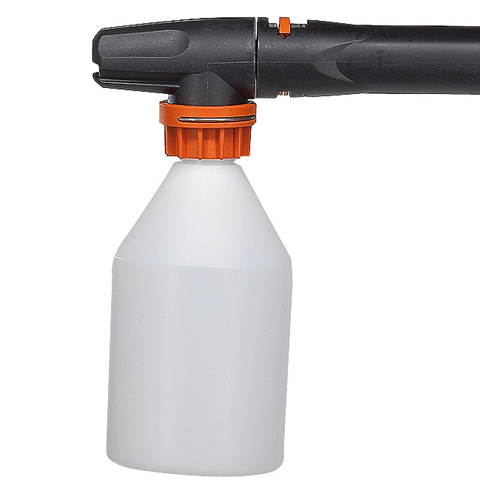 Detergent spray set
Included as standard, the detergent spray bottle can be attached to the spray lance so that you can add detergent for those stubborn areas of dirt.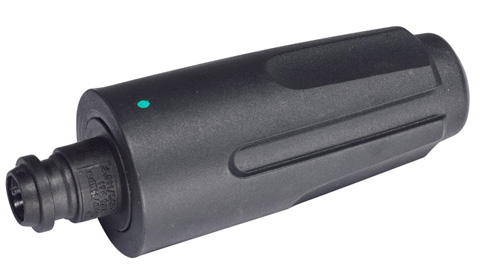 Rotary nozzle
The rotary jet nozzle has a powerful pencil jet that can be concentrated on particular areas where dirt has built up.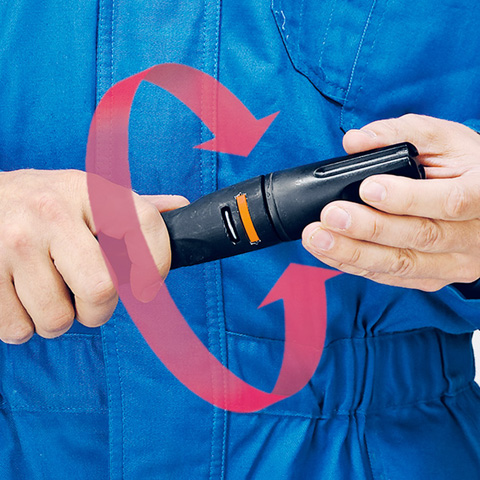 Fan-jet nozzle
The fan jet nozzle delivers variable pressure and can be used to cover large surface areas quickly.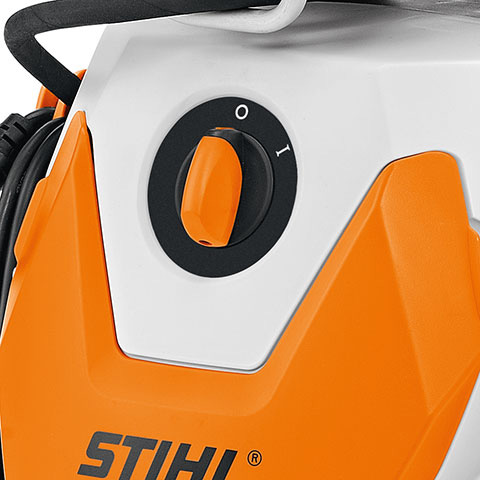 Induction motor
The induction motor on the RE 98 is quiet and has a long service life.
FAQs
Q
How long is the cable on the RE 98?
A: The cable on the RE 98 is 5 metres long
Q
What should I wear when using this pressure washer?
A: We recommend that you wear goggles and sturdy boots or shoes.
Q
What should I use the different nozzles for?
A: The fan jet nozzle is designed for cleaning cars, machines and surfaces such as floors, roofs and walls. The rotary nozzle is designed to remove stubborn dirt off hard-wearing surfaces.
Q
Where can I buy other accessories and detergent for my RE 98?
A: You can buy official STIHL detergents and accessories, such as surface cleaners, wash brushes, foam nozzles and hose extensions from our approved STIHL dealers.
Tips
#1
Storing your RE 98
Store the machine in a dry room where it is protected from frost
Technical Specifications
Power output kW
1.7
Operating pressure bar
10-110
Maximum pressure bar

 

1)
120
Min. water throughput l/h
380
Max. water supply temperature °C
40
Weight kg

 

2)
16.2
Power cable length m
5
High-pressure hose length m
6
Sound pressure level dB(A)

 

3)
70.1
Sound power level dB(A)

 

3)
82.9
Engine speed min-1
2.800
Mains voltage V/Hz
230/1-/50
1) Maximum pressure system
2) Complete, ready for use
3) K factor according to DIR2006/42/EC=1.5(dB(A))
1927
Andreas Stihl founds an engineering office in Stuttgart and develops his own chainsaw.
1928
STIHL becomes a brand. The name represents the ceaseless quest of the engineer and company founder Andreas Stihl to ease the heavy labour of forestry work with his inventions.
1930
STIHL presents his portable petrol-powered chainsaw at the Leipzig trade fair – it is well received and orders flow in from across Europe.