The FSE 60 is a robust, electric grass trimmer that is perfect for tough trimming jobs in your garden.
The loop handle gives you brilliant control over the trimmer so you can manoeuvre it exactly where it's needed, and the integrated cable strain relief means the cable won't accidentally be disconnected in the middle of trimming.
You can also feed the mowing line out easily with the AutoCut mowing head - just bump it on the ground to extend the line.
Features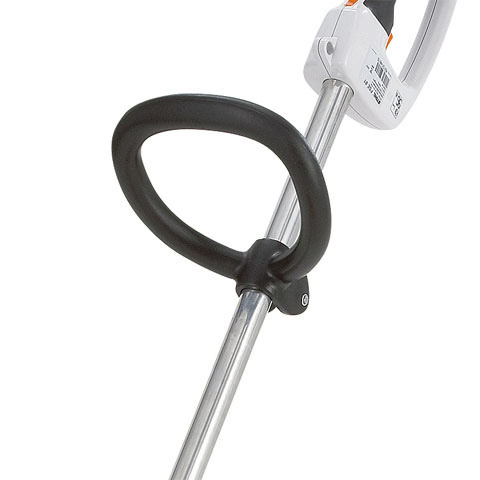 Adjustable loop handle
The loop handle on the trimmer is easily adjusted without the need to use tools so you can use the machine in the most comfortable position.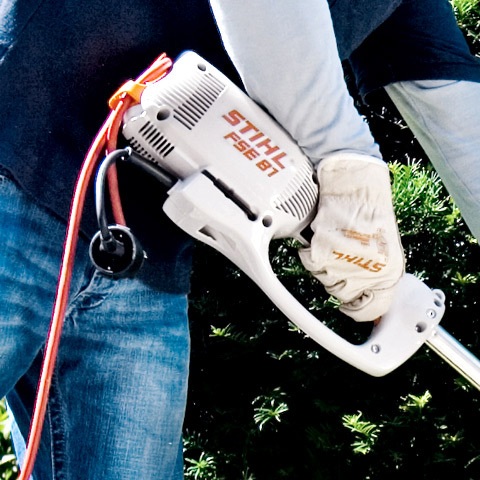 Cable strain relief
The integrated cable strain relief stops the cable from pulling and means that it stays securely connected to your extension cable at all times.
FAQs
Q
What type of cutting attachment does this use?
A: The FSE 60 uses a AutoCut 5-2 mowing head. The PolyCut blades are extremely efficient and give a precise finish to the lawn. Pre-cut mowing line can also be fitted to the head.
Tips
#1
Cleaning your FSE 60
When you have finished using the trimmer, unplug it and clean using a damp cloth or soft brush.
#2
Storing your FSE 60
We recommend that you store your FSE 60 grass trimmer in a clean and dry area and keep out of the reach of children at all times.
#3
Mowing line
To get the most out of your mowing line, place it in a bucket of water for 12-24 hours before using them. This helps to make them more flexible and less likely to break.
Technical data
Total length cm

 

1)
153
Rated voltage V
230
Cutting diameter mm
350
Power output W
540.0
Vibration value, right m/s2

 

2)
3.6
Vibration value, left m/s2

 

2)
3.9
Sound pressure level dB(A)

 

3)
83
Sound power level dB(A)

 

3)
94
Cable length
10
Weight kg

 

4)
4.5
Power output W
540
Standard cutting tool
AutoCut C 5-2
1) Without cutting tool
2) K-factor according to DIR 2006/42/EC = 2m / s ²
3) K-factor according to DIR 2006/42/EC = 2.5 dB (A)
4) Without cable, with cutter and protection
1927
Andreas Stihl founds an engineering office in Stuttgart and develops his own chainsaw.
1928
STIHL becomes a brand. The name represents the ceaseless quest of the engineer and company founder Andreas Stihl to ease the heavy labour of forestry work with his inventions.
1930
STIHL presents his portable petrol-powered chainsaw at the Leipzig trade fair – it is well received and orders flow in from across Europe.