The RLA 240 is a lightweight, battery-powered scarifier that is part of the AK System of cordless tools and has been rated a "Best Buy" by BBC Gardeners' World Magazine.
Scarifiying your lawn is a great way to get the healthy, lush lawn you want in your garden, and the RLA 240 makes achieving that even easier. Quiet with low vibrations, this cordless scarifier is also simple to use and manoeuvre.
It comes with both verticutter and dethatcher attachments as standard, making it easy to remove built-up thatch and moss from your lawn. Find out more about the benefits of scarifying in our blog post.
To make it even more comfortable to use, the handlebar is height-adjustable and foldable too, for compact storage.
Area covered on recommended AK 20 battery: 190m²
Features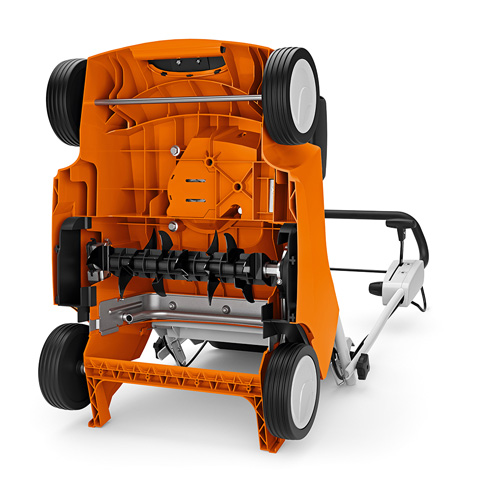 Verticutter scarifying tines
The RLA 240 comes with scarifying tines, which are easy to mount to the machine.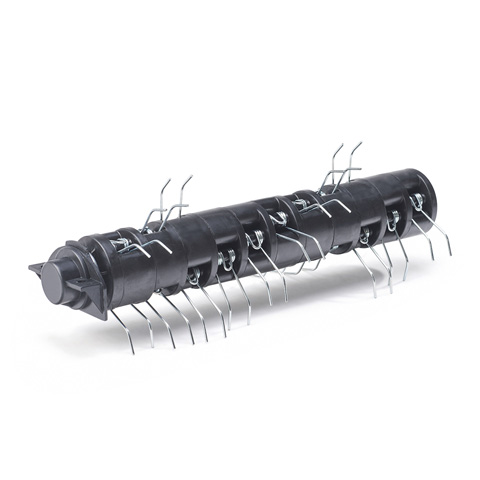 Aerator roller
It also comes with a de-thatching aerator roller attachment as standard.
Simple cutting depth adjustment
The depth of the attachments can be easily adjusted between 7.5mm above the ground to 9.5mm below the ground.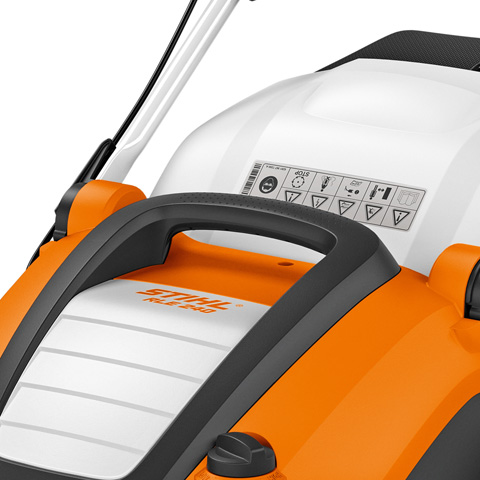 Carrying handles
There are carying handles at the top, front and rear to make it easy to transport.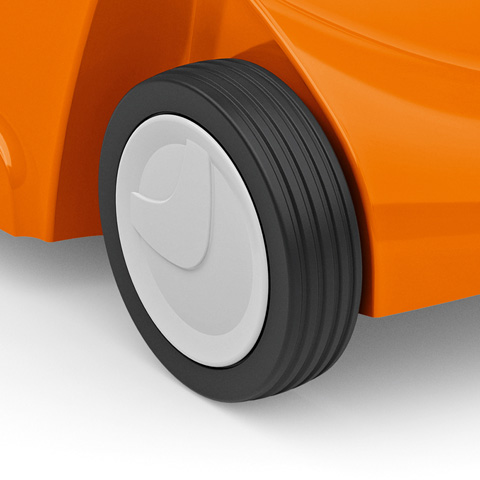 Grooved wheels
The polymer wheels have a grooved profile to make it easy to manoeuvre the RLA 240.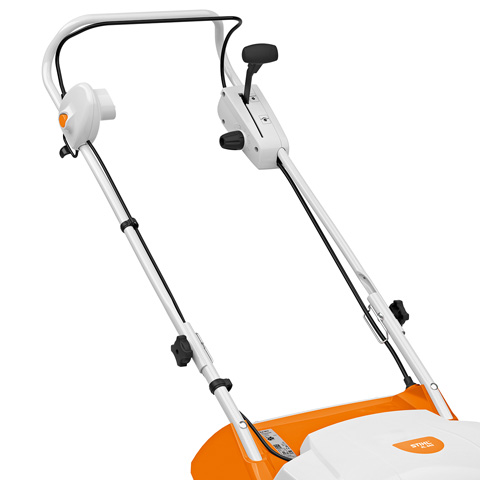 Foldable handlebar
The steel handlebar has four different height settings and can be easily folded for storage.
FAQs
Q
What size garden will it maintain?
A: With an AK 20 battery, the RLA 240 will cover an area of approximately 190m².
Q
How long does it take to charge?
A: To fully charge an AK 20 battery with an AL 101 charger, it takes 180 minutes, but you can charge it up to 80% in 135 minutes.
Q
What battery does it use?
A: The mower is powered by an interchangeable 36V Lithium-Ion battery.
Q
Are the batteries interchangeable?
A: Yes, all of the tools in the AK System use the same style of battery. There are three different batteries in the range, which all have different capacities. For the RLA 240, we recommend the highest capacity AK 20 battery.
Q
What should I wear when using this mower?
A: We recommend that you wear sturdy boots or shoes and snug-fitting clothes.
Q
How big is the grass catcher box?
A: The RLA 240 has a 50 litre grass catcher box.
Q
What is the working width of the RLA 240?
A: The RLA 240 has a cutting width of 34cm.
Tips
#1
Cleaning your RLA 240
When you have finished using the scarifier, remove the battery and clean using a damp cloth or soft brush. Always wear gloves and tie back long hair when cleaning or maintaining your machine.
#2
Storing your RLA 240
Store your RLA 240 in a clean and dry area away from children at all times. Don't forget you can fold the handle over so it takes up less space.
#3
Looking after your battery
Don't use a damp or wet battery in your RLA 240 and avoid using them in extreme temperatures (very hot or very cold). Find out more about looking after your battery.
Technical Specifications
| | |
| --- | --- |
| Engine design | 900W DC |
| Recommended battery | AK 20 |
| Working width | 34 cm |
| Working depth | Adjustable from 7.5mm above the ground to 9.5mm below the ground |
| Functions | Scarifying / combing |
| Housing material | Polymer |
| Volume grass catching box | 50 litres |
| Weight | 15 kg |
| Dimension L x B x H | 131 x 54 x 119 cm |
1927
Andreas Stihl founds an engineering office in Stuttgart and develops his own chainsaw.
1928
STIHL becomes a brand. The name represents the ceaseless quest of the engineer and company founder Andreas Stihl to ease the heavy labour of forestry work with his inventions.
1930
STIHL presents his portable petrol-powered chainsaw at the Leipzig trade fair – it is well received and orders flow in from across Europe.