The BGA 45 garden blower is the ideal tool for clearing leaves, dirt and debris from smaller gardens.
Like all of our cordless tools, it is lightweight and quiet, as well as being simple to use. The BGA 45 has a built-in Lithium-Ion battery, and to charge it, you just plug the blower in using the charging cable in the same way that you would charge a phone. You can use the LED charge level indicator on the side of the tool to show you how much battery life is left.
There's also a useful little safety key, which can be taken out for storage and transport and means that you can't start the blower by accident!
The BGA 45 will last up to 10 minutes on a single charge or enough time to clear an area up to 200m², depending on what you are clearing.
Features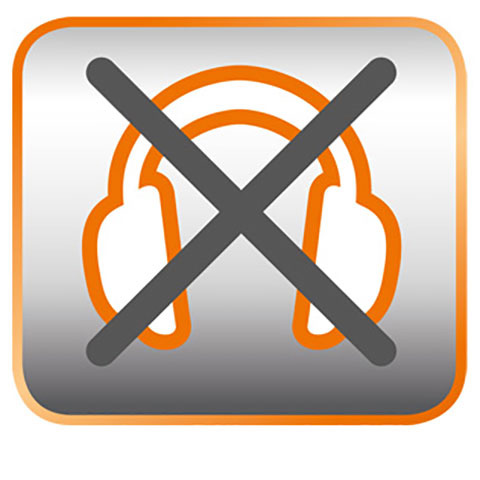 Quiet technology
STIHL Cordless System tools are so quiet you don't even need to wear ear protection.
Compact and ergonomic
The integrated battery cells mean that the tool is optimally balanced. The BGA is easy to handle. Its streamlined design creates plenty of room for manoeuvre.

Soft handle
The controls on the BGA 45 are built in to the soft handle, which makes it incredibly easy to move around the garden.
Activation key
The tool can only be used with the activation key. If the key is removed, the tool switches off to prevent it being started accidentally. The BGA 45 can then be safely stored and transported.

Charge level indicator
The charge level can be viewed at any time with the four LEDs on the side of the trimmer, so you know how much charge you have left on the battery.
Charger cable
The built-in battery in the STIHL BGA 45 is easily charged using the charger cable.
FAQs
Q
How long does the battery last?
A: The battery will last up to 10 minutes or enough time to clear an area up to 200m², depending on what you are clearing.
Q
How long does it take to charge?
A: To fully charge the battery it takes 300 minutes, or to charge it up to 80%, it takes 210 minutes.
Q
What size garden will it maintain?
A: The BGA 45 is the ideal tool for smaller gardens.
Q
What battery does it use?
A: The tool is powered by an 18V Lithium-Ion battery.
Q
Are the batteries interchangeable?
A: The batteries are integrated into the tool, so they are not interchangeable.
Q
What should I wear when using this blower?
A: We recommend that you wear snug-fitting clothes, goggles, gloves and sturdy boots or shoes, and tie back long hair.
Tips
#1
Cleaning your BGA 45
When you have finished using the blower, remove the activation key and clean using a damp cloth or soft brush.
#2
Storing your BGA 45
We recommend that you store your BGA 45 grass trimmer with around 40%-60% charge (2 green LEDs), ideally within a temperature range of 0 to 50 degrees centigrade. Store your BGA 45 in a clean and dry area and keep out of the reach of children at all times.
#3
Using your BGA 45
It takes more power to blow away damp leaves than dry leaves, so it will take you longer to clear a smaller area of wet leaves. If you can, wait until a dry day to clear your garden to make the most of your battery.
#4
Clearing leaves with your BGA 45
Instead of just blowing the leaves around the garden, blow them into a corner to keep them contained and make it easier to collect them up.
Technical Specifications
Cordless technology
Lithium-Ion
Rated voltage V
18
Weight kg
2.2
Blowing force N1)
5
Max. airspeed m/s
44
Airspeed m/s
38
Max. air throughput m³/h

 

3)
500
Air throughput m³/h4)
420
Battery life time min

 

5)
up to 10
1) Combination of airspeed and air throughput
2) with round nozzle
3) Without blower attachment and nozzle
4) With round nozzle
5) Battery life are approximate and may vary depending on application
1927
Andreas Stihl founds an engineering office in Stuttgart and develops his own chainsaw.
1928
STIHL becomes a brand. The name represents the ceaseless quest of the engineer and company founder Andreas Stihl to ease the heavy labour of forestry work with his inventions.
1930
STIHL presents his portable petrol-powered chainsaw at the Leipzig trade fair – it is well received and orders flow in from across Europe.