The SH 56 C-E hand-held petrol vacuum shredder is a great machine for clearing leaves and debris from your garden.
It's fuel efficient and easy to start thanks to the STIHL ErgoStart technology, and the specialised shredder blade shreds garden waste and packs it into the bag.
Talking of the bag, it also comes with a handy shoulder strap to make moving around your garden much easier. It's incredibly versatile too as you can switch it into a handheld leaf blower in no time.
The SH 56 C-E is the ideal option for an Autumn tidy-up in medium-sized gardens.
Features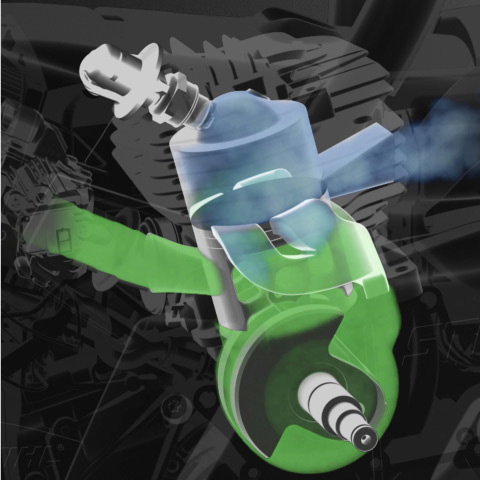 2-MIX engine technology with lower emissions
STIHL's 2-MIX engine technology has been developed to deliver more power, whilst using less fuel. It also delivers significantly reduced emissions too.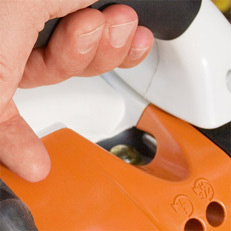 ErgoStart technology for easy starting
Our innovative technology means that this machine is incredibly easy to start - it reduces the amount of effort required by half!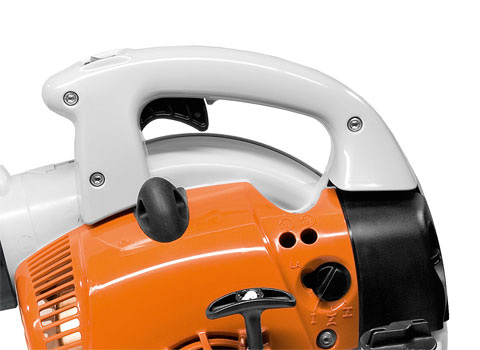 Multi-function handle
The handle has all of the controls within easy reach. It's easy and comfortable to use and your hand never has to leave the handle.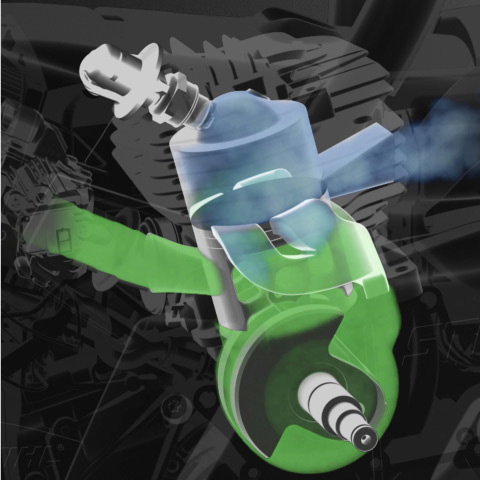 Speed control to suit you
The infinitely variable speed control of the SH 56 C-E means you can adjust it to suit you and the task at hand whatever you are clearing.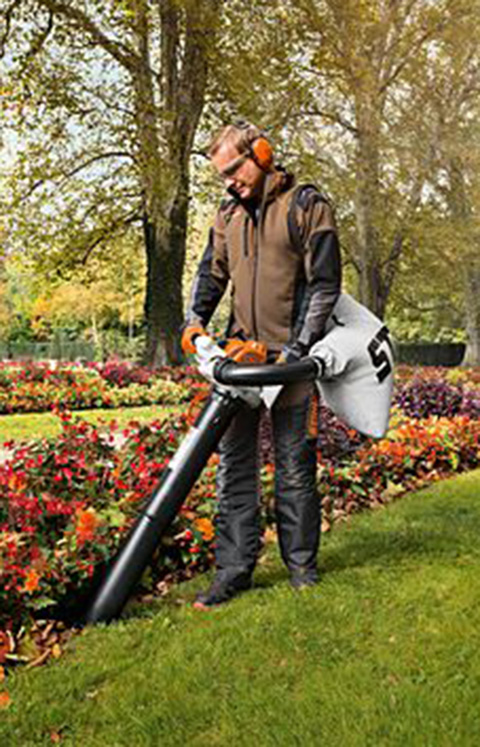 Built-in shoulder strap
The collection bag has an integrated strap that makes working for longer much more comfortable.
FAQs
Q
What should I wear when using this vacuum shredder?
A: We recommend that you tie back long hair, and wear snug-fitting clothes, goggles, gloves, sturdy boots or shoes and ear defenders or ear plugs.
Tips
#1
Cleaning your SH 56 C-E
When you have finished using the SH 56 C-E, simply clean it using a damp cloth or soft brush.
#2
Clearing leaves with your SH 56 C-E
If you are using your SH 56 C-E, just blow any leaves towards a corner to keep them contained and make it easier to collect them up.
#3
Cleaning your gutters
Did you know you can also clean your gutters with an SH 56 C-E? The STIHL gutter cleaning kit attaches to the machine so that you can easily reach and clear blocked gutters. We do not sell this directly online, but it is available to buy from our approved STIHL dealers. Find your nearest STIHL dealer
Technical data
CO2 g/kWh
955
Capacity cm3
27.2
Performance kW
0.7
Weight kg

 

1)
5.4
Sound power level dB(A)
104
Sound pressure level dB(A)

 

2)
94
Vibration value, right m/s2

 

3)
8
Sound power level dB(A)
105
Vibration value, left m/s2

 

3)
9.1
Maximum air flow m3/h
730
Collection bag volume l
45
Tank volume l
0.54
Equipment
Round nozzle
1) Without fuel in the vacuum operation
2) K-factor according to DIR 2006/42/EC = 2.5 dB (A)
3) K-factor according to DIR 2006/42/EC = 2m / s ²
1927
Andreas Stihl founds an engineering office in Stuttgart and develops his own chainsaw.
1928
STIHL becomes a brand. The name represents the ceaseless quest of the engineer and company founder Andreas Stihl to ease the heavy labour of forestry work with his inventions.
1930
STIHL presents his portable petrol-powered chainsaw at the Leipzig trade fair – it is well received and orders flow in from across Europe.