Clearing leaves and debris is a thankless task, but you can make the job much easier with a BGA 86 cordless leaf blower. Quiet and simple to use but very powerful, the speed of the BGA 86 can be easily adjusted with one hand, so you can clear leaves, dirt and debris with ease. The BGA 86 is part of our AP System range of tools, with interchangeable batteries - it is not compatible with the tools and batteries in the AK System. A curved, flat nozzle is available for higher air speed.
Run time on recommended AP 300 battery: Up to 21 minutes
Features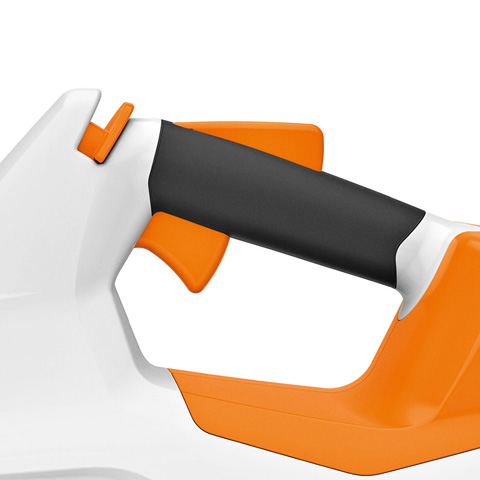 Simple controls
The BGA 86 is so easy to use and the controls allow you to vary the speed of the blower.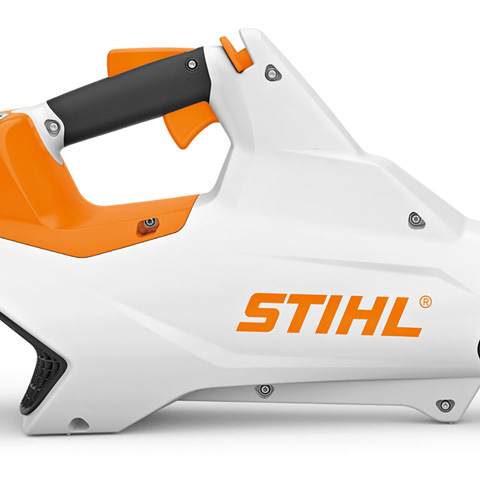 Powerful blowing force
The BGA 86 has plenty of power to clear stubborn leaves and debris by professional and domestic users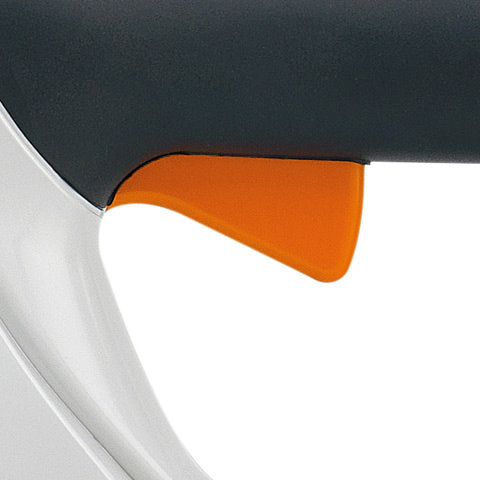 Suitable for right or left-handed use
The controls have been set up so the blower can be operated either right or left-handed so it can be used in the perfect position to suit you.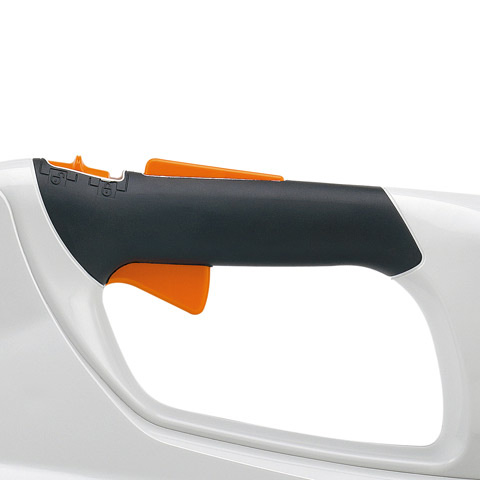 Soft-grip handle
The handle has a soft rubberised finish, so it's comfortable to hold for longer periods and gives you a secure grip in any weather.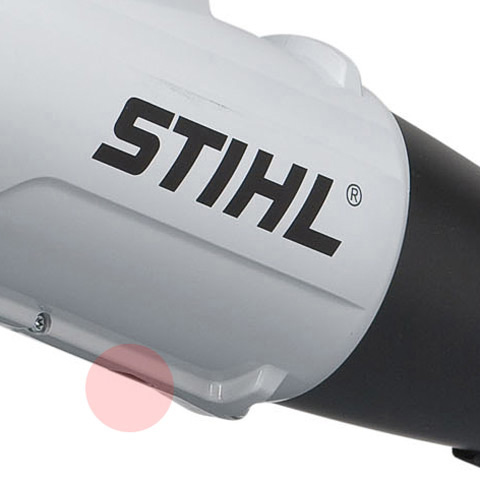 Hanging loop for easy storage
The BGA 86 can be easily hung up in the shed or garage, thanks to the hanging loop in the handle
FAQs
Q
How long does the battery last?
A: The recommended AP 300 battery will last up to 21 minutes.
Q
How long does it take to charge?
A: To fully charge an AP 300 battery using the AL 301 charger, it takes 60 minutes, but you can charge it up to 80% in 45 minutes.
Q
What battery does it use?
A: The blower is powered by an interchangeable, AP (Pro) System, 36V Lithium-Ion battery.
Q
Are the batteries interchangeable?
A: Yes, they are interchangeable with other tools in the AP (Pro) System range that use the AP batteries. They are not interchangeable with the AK System tools.
Q
What should I wear when using this blower?
A: We recommend that you wear snug-fitting clothes, goggles, gloves and sturdy boots or shoes, and tie back long hair.
Tips
#1
Cleaning your BGA 86
When you have finished using the blower, remove the battery and clean using a damp cloth or soft brush.
#2
Storing your BGA 86
Store your BGA 86 in a clean and dry area and keep out of the reach of children at all times. You can hang it on a hook using the hanging loop built into the tool.
#3
Using your BGA 86
It takes more power to blow away damp leaves than dry leaves, so it will take you longer to clear a smaller area of wet leaves. If you can, wait until a dry day to clear your garden to make the most of your battery.
#4
Clearing leaves with your BGA 86
Instead of just blowing the leaves around the garden, blow them into a corner to keep them contained and make it easier to collect them up.
#5
Looking after your battery
Don't use a damp or wet battery in your BGA 86 and avoid using them in extreme temperatures (very hot or very cold). Find out more about looking after your battery on our blog.
Technical Specifications
Blowing force N

 

1)
15
Rated voltage V
36
Sound pressure level dB(A)

 

2)
79
Sound power level dB(A)

 

2)
90
Max. airspeed m/s
154
Max. air speed mph
154
Vibration value, right m/s2

 

3)
0.5
Battery run time with AP 300 min

 

5)
up to 21
Air speed mph

 

6)
130
Airspeed m/s
58
1) Combination of airspeed and air throughput
2) K-factor according to DIR 2006/42/EC = 2.5 dB (A)
3) K-factor according to DIR 2006/42/EC = 2m / s ²
4) Battery life times are approximate and may vary depending on application
5) Figures can vary depending on the power setting and the application
6) with round nozzle
1927
Andreas Stihl founds an engineering office in Stuttgart and develops his own chainsaw.
1928
STIHL becomes a brand. The name represents the ceaseless quest of the engineer and company founder Andreas Stihl to ease the heavy labour of forestry work with his inventions.
1930
STIHL presents his portable petrol-powered chainsaw at the Leipzig trade fair – it is well received and orders flow in from across Europe.