The FS 38 is our lightest petrol grass trimmer and is ideal for trimming lawn edges in your garden. It has a multi-function control handle, so it's simple to use at all times, and an efficient STIHL 2-MIX engine.
It comes as standard with the AutoCut C 6-2 mowing head which uses nylon mowing line to trim the grass, but you can also fit the PolyCut 6-2 mowing head with polymer blades or a DuroCut 5-2 head which uses serrated line pieces, depending on what you are trimming.
The FS 38 is a lightweight, great value option for trimming grass in medium-sized gardens.
Features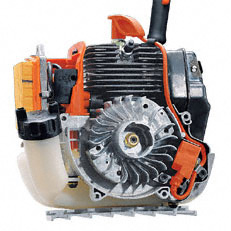 2-MIX engine technology
STIHL's 2-MIX engine is designed to be powerful and economical, increasing power output whilst also reducing fuel consumption.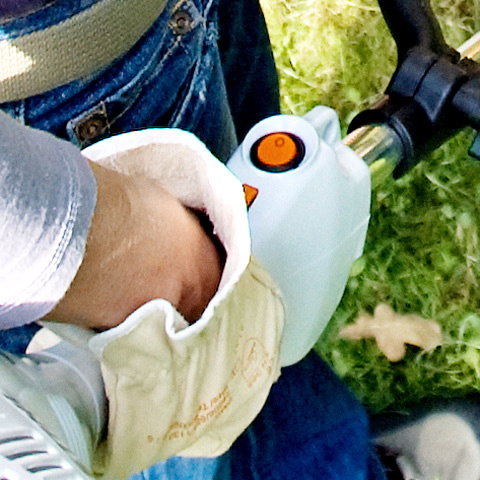 Multi-function control handle
The multi-function control handle means the FS 38 is easy to operate using just your thumb so you can use the tool securely and comfortably.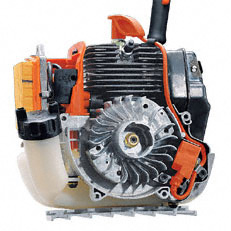 Electronic ignition module
The ignition system is completely encapsulated to protect it from dust and dirt and extend the working life.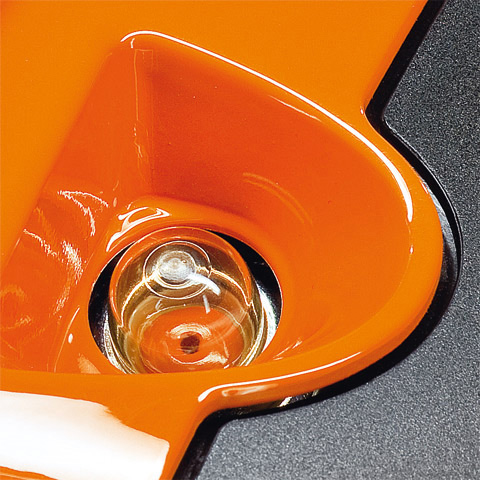 Manual fuel pump
The manual fuel pump delivers fuel to the carburettor at the touch of a button so it's easier to start even after longer breaks in use.
FAQs
Q
What type of cutting attachment does this use?
A: The FS 38 uses an AutoCut C 6-2 mowing head, with 2.0mm mowing line.
Q
Can I use other cutting attachments with this tool?
A: You can swap the AutoCut C 6-2 for a PolyCut 6-2 which uses polymer blades or a DuroCut 5-2, which uses serrated line pieces. You can't use metal cutting tools with this grass trimmer.
Q
What should I wear when using this grass trimmer?
A: We recommend that you wear snug-fitting clothes, goggles, a face shield, gloves, ear defenders and sturdy boots or shoes, and tie back long hair.
Tips
#1
Storing your FS 38
Store your FS 38 in a clean and dry area and keep out of the reach of children at all times. Don't leave your machine with unused fuel in it for long periods of time.
#2
Make the most of your mowing line
To get the most of your mowing line, simply pop it in a bucket of water for 12-24 hours before using it to make it more flexible and less likely to break. .
#3
Check for wildlife
Don't forget to check your work area for wildlife before starting to use your tool. In particular, you should check for nesting birds before trimming hedges, as well as checking for other small animals such as hedgehogs before trimming long grass.
Technical Specifications
Weight kg

 

1)
4.2
Sound power level with standard tool dB(A)

 

2)
108
Sound pressure level with standard tool dB(A)

 

2)
94
Vibration value, left with standard tool m/s2

 

3)
8
Vibration value, right with standard tool m/s2

 

3)
8
Total length cm

 

4)
147
Displacement cm³
27.2
Power output

 

kW

/

bhp

0.65

/

0.9

Cutting diameter mm
380
Tank volume l
0.33
Standard cutting tool
AutoCut C 6-2
1) Without fuel, cutting tool and without protection
2) K-factor according to DIR 2006/42/EC = 2.5 dB (A)
3) K-factor according to DIR 2006/42/EC = 2m / s ²
4) Without cutting tool
5) without cutting tool and deflector

The version(s) available in each country may differ from the above range and specifications; specific details may be subject to change without notice. Please ask your local STIHL Approved Dealer for further information.
1927
Andreas Stihl founds an engineering office in Stuttgart and develops his own chainsaw.
1928
STIHL becomes a brand. The name represents the ceaseless quest of the engineer and company founder Andreas Stihl to ease the heavy labour of forestry work with his inventions.
1930
STIHL presents his portable petrol-powered chainsaw at the Leipzig trade fair – it is well received and orders flow in from across Europe.